From the day we installed his first IRIS radio in 1989, Roger became our "field staff" in the Fort Dodge area. For more than 20 years, this Eagle Grove gentleman monitored our signal and called to let us know when there was a problem or chat about articles from the Fort Dodge Messenger.
     10 years ago, he let us know that he had included IRIS in his estate planning. He said he wanted to do what he could to ensure that the Voices of IRIS would continue for others.
     True to his word, IRIS received a gift from Roger's estate when he passed away in 2012. We thought it was only fitting to establish the IRIS Legacy Society – with Roger as the first official member. All of us who had a chance to encounter Roger feel honored to meet such a delightful person – and we are so thankful that we had the opportunity to thank him for his amazing gift while he was alive.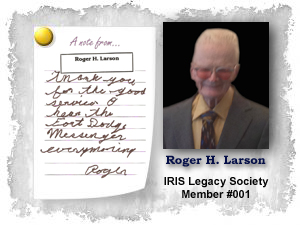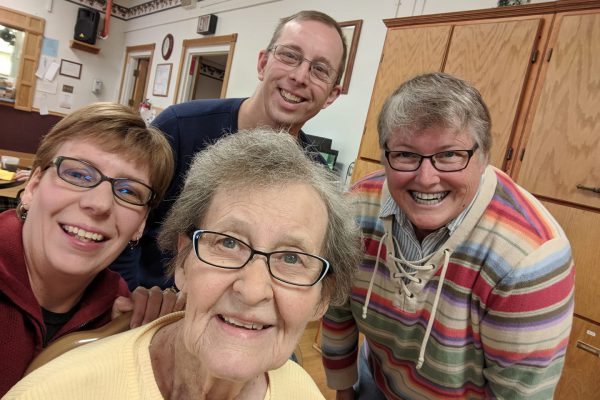 Madonna was a champion for people with disabilities and dedicated herself to ensuring local support for those in need. 
The Blachford House in Miller, South Dakota stands as a lasting legacy to that effort by both she and her husband Bob.  It is a place to call home where  residents with developmental disabilities can live independently while receiving natural supports from their family, friends and community. 
Madonna's advocacy also included serving in Partners in Policy Making through Disability Rights South Dakota and on the board of Easter Seals.
Her deep devotion to her children Lori (Karen Utke) and Corey, and her grandsons Kyle and Ryan – and her tireless work for those with disabilities, taught us all how to care about others and never give up on the ideals – and more importantly the people – you believe in. 
We are honored to share the story of Madonna and the Blachford Family Foundation through the IRIS Legacy Society. 
The IRIS Legacy Society honors every planned gift donor like Roger with membership in the Legacy Society, created exclusively to honor and celebrate people who have helped to continue our work through a gift to IRIS in their wills, trusts or estate plans.
To become a member of the Legacy Society, simply let us know you have included IRIS in your final planning – or are considering doing so. Either way, please use our Planned Gift Pledge Form to let us know about your intentions. Simply complete the form and send it to IRIS.
You determine the amount that is right for you.
costs nothing during your lifetime
Plan today for the future of IRIS.
It is not necessary to share your specific intentions with IRIS.
Your gift can be recognized publicly or anonymously.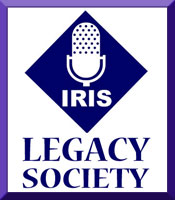 Planned Gift Pledge Forms
Click below to download the form to become a Legacy Society member.
Forms can be mailed or emailed to IRIS at your convenience. For more information, please contact IRIS.