From Broadway to Ballet, IRIS volunteers provide live Audio Description for performances and community events. Patrons hear this "play by play" of the visual elements of a performance on a headset provided by IRIS.
Audio Description is scheduled for the performance dates listed below. It can also be arranged by special request.
Upcoming
Audio Description Performances
Sensation Audio Description Team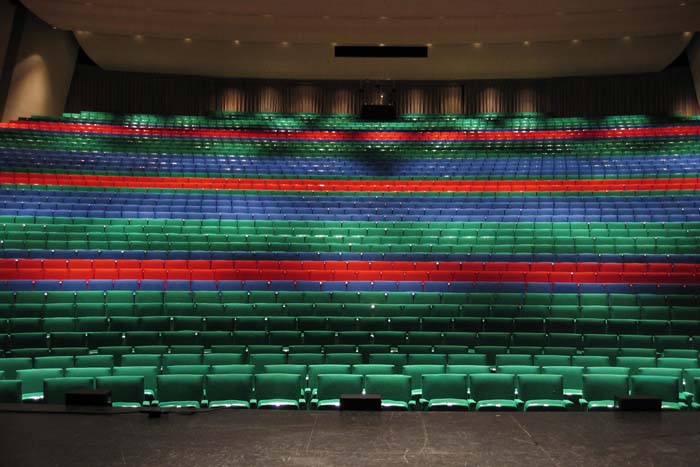 Through my participation here, I have come to realize what a valuable resource IRIS is for the people of Iowa who depend upon it. So, when we learned about this idea, and the need for funding, my husband and I felt this was something which we could help develop.
How better to enrich the lives of those we serve than to bring art, music and theater to them?  We recommended to name the team "Sensation," because it not only implies the sensational nature of the art forms we will be describing, but also ties into the feelings we all experience in our senses and emotions as we listen to and appreciate these performances.